!script src="//code.jquery.com/ui/1.11.2/jquery-ui.js"><!/script>
Rogue Trail Series - The Loop 30K
05/13/2012
Austin, TX
10K & 30K
Summary
Total Finishers: 91
Men: 58 (03:26:45.01 avg)
Women: 33 (04:06:46.75 avg)

Gun Time
Chip Time
Bib
First Name
Last Name
City
State
Division
Class
Position
Search below to find your athlete(s).
Results Question | Race Website | Media Link | Page Map

Results Powered By: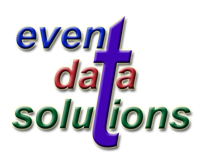 Event Data Solutions is a Pflugerville, Texas based complete race data services company established in 2006 which provides both online and on site race registration in addition to packet pick up automation, timing, and live results. Our timing services specialize in trail and ultra marathon distance events and we can accommodate shorter distance road races up to 1000 participants. Our registration, live results and packet pick up solutions are completely turn key and routinely serve events in excess of 20,000 participants.